This review is my little story how proper legal advice on child adoption helped us to become happy parents sooner than we have expected.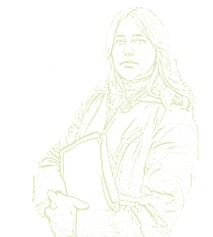 My husband and I have always wanted to have kids, but you, know nature and things like that... Perhaps God wanted us to go a different road. So we decided to adopt. This decision didnít come up to our minds unexpectedly in the shower or on our way to the office. It was grounded, well-argued, long-term and reasonable after all. Adopting in the US was immediately discarded, so we started browsing for orphanages in Europe, to be precise, Ukraine and Russia. After long hours at the computer we set our hearts on a beautiful little angel from one of Ukrainian orphanages. She was so lovely that only looking at her took my breath away. We decided to go for it! And thatís where our long adoption journey started. If someone told me that to adopt a child from Ukraine was difficult, I wouldnít take those words close to heart. But we had to go through numerous difficulties which, however, were eased by our attorney in Kiev Svetlana Priymak.
Adoption of a child in the Ukraine to adopt a child
Right after we decided to try to adopt, we immediately contacted our penpals from Ukraine asking them to help us find a good attorney who will be competent in the question of child adoption in Ukraine by foreigners. They told they conducted a search, read reviews and talked to people a lot before they stopped at the website of Svetlana. She seemed like a big pro in all kinds of legal stuff, so they contacted her and learned the necessary information. Then we flied to Kiev, met in person and discussed all the issues we were to encounter. During the process of adoption there were no pitfalls or surprises as our attorney gave us possibly the fullest information on the case and helped to arrange all the documents.
Every adoption process is very different and hard and so are people. Any process is really different and in any case there always are challenges and trials. Our challenge was really long-term for us, but we want to thank our attorney in Kiev Svetlana Priymak, who helped us to sort all the things out before we actually started the process, for providing us with various sorts of advice on adoption and particularly for legal services on adoption a child in Ukraine. You know, itís hard to adopt when you are a foreigner, but when there are such great specialists as Svetlana, things start getting much easier.